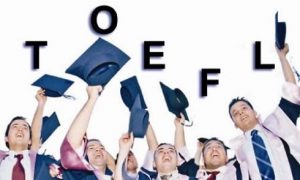 A Standardized Test, the Test of English as a Foreign Language (TOEFL) assesses the English Proficiency of people, whose native language does not happen to be English. It tests the ability to understand North American English.
The US-based "Educational Testing Service"(ETS), develops and administers the TOEFL. ETS is responsible for setting questions, conducting the test and sending score reports to each examinee.
Most Educational Institutes in the US and Canada (approximately 2400) ask applicants for their TOEFL Scores. Institutes in other countries, where the mode and language of instruction is English, also use TOEFL. Most people take the TOEFLtest as a prerequisite for admission into colleges and universities where English is used or required. In addition, many government, licensing, and certification agencies and exchange and scholarship programs use TOEFL scores to evaluate the English proficiency of people for whom English is not their Native Language.
Why TOEFL Class at Lincoln Education?
Customized Class.
E-Testing Center.
Flexible Time Schedule.
Well Equipped Classroom.
Experienced and Professional Facilitator.
Latest Curriculums & Teaching Methodology.
One Student One Computer during Class.
Great Support after Course Completion.
Individual mentoring & Provide feedback to Students' Performance.
Help Students to Register for the TOEFL Test.
Lincoln Education: the Leading Institution for TOEFL
The new TOEFL consists of Four Sections that are designed to measure the basic skills of the language: Reading, Listening, Speaking and Writing. All sections are taken on the same day. The entire test is about four hours long. The test is computer based, not computer-adaptive. The test is quite popular because more than 5000 institutions across 90 countries accept these scores.