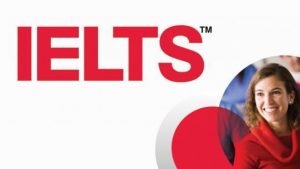 The International English Language Testing System (IELTS) measures the English Language Proficiency of individuals who want to study or work in countries where English is used as a Language of Communication. IELTS exam is conducted worldwide by British Council, UK and IDP, Australia. This test is available in two formats Academic and General.
Academic IELTS: If applying for higher education or professional registration in English speaking countries.
General IELTS: If migrating to Australia, Canada or the UK.
IELTS, it is the most popular test to check the English Language proficiency, and required to Study, for Migration, and to Work. The test is designed to test your ability in Writing, Speaking, Listening, and Reading. One can appear for IELTS test as many times as required. The IELTS score ranges from 0 to 9 bands. It is conducted 4 -5 times every month. The test score is valid for 2 years.
Why IELTS Class at Lincoln Education?
Customized Class.
E-Testing Center.
Flexible Time Schedule.
Well Equipped Classroom.
Experienced and Professional Facilitator.
Latest Curriculums & Teaching Methodology.
One Student One Computer during Class.
Great Support after Course Completion.
Individual mentoring & Provide feedback to Students' Performance.
Help Students to Register for the IELTS
Lincoln Education: the Leading Institution for IELTS
Accepted in 135 countries, more than 10,000 Organizations, Educational Institutions, Professional Associations, Employers, and the Governments, recognize IELTS. The IELTS test is designed by a group of experts and who make sure that the test is fair and unbiased for any candidate regardless of their Background, Lifestyle, Location, Gender, or Nationality. More than two million people have taken the tests in the past years.
Dunn to work at the department to help with the implementation of the no child left behind act.